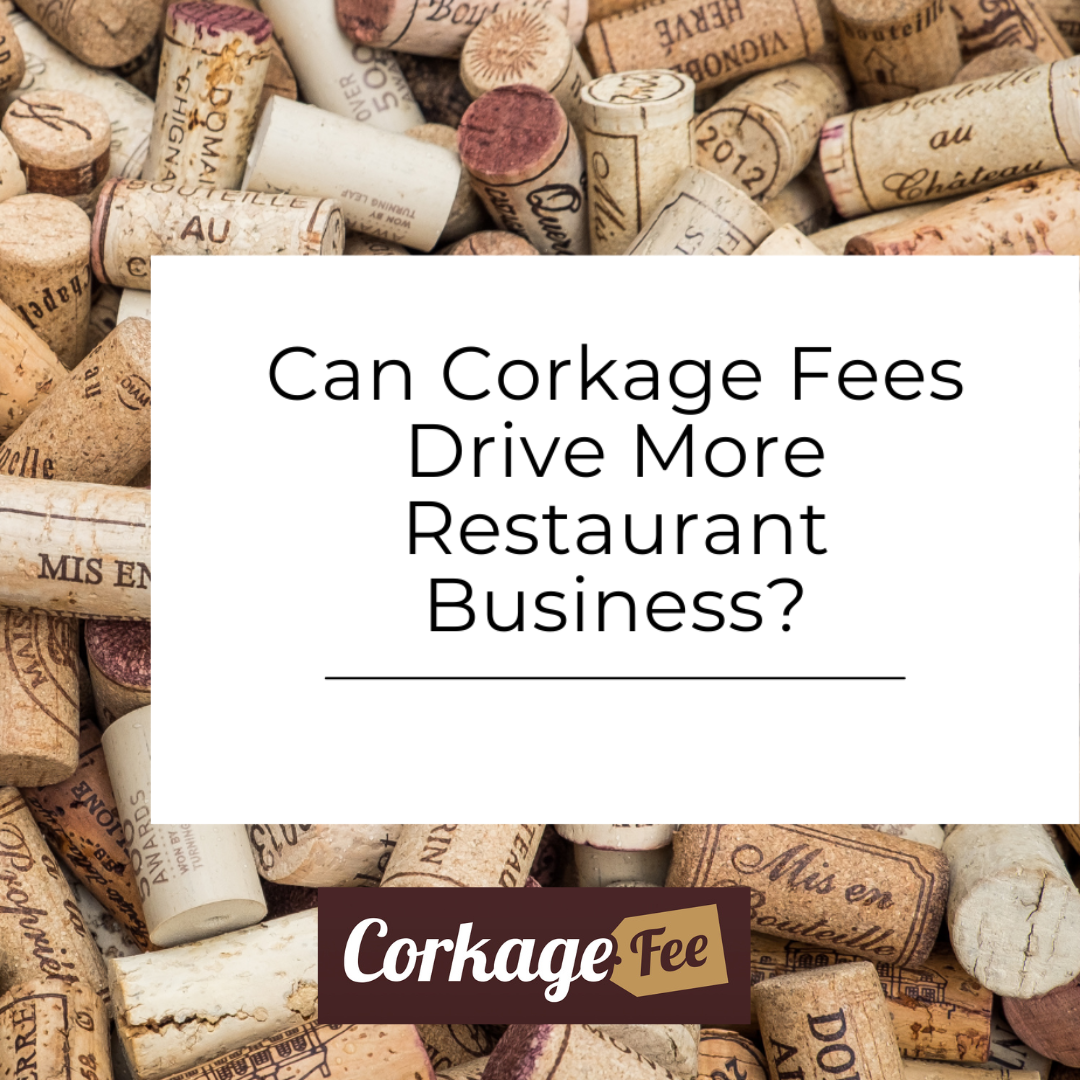 When you bring your own wine (BYOW) you gain the opportunity to create a special environment and share that meaningful anniversary vintage, support your favorite winery, or ensure you're bringing a bottle to the table that works with your dietary needs. With the added bonus of potentially cutting the total cost of the bill at your favorite fine dining establishments, corkage fees are a fantastic wine option to explore.
For patrons, when the goal is to save it's key to keep corkage fees top of mind. These fees are the surcharge that establishments put in place to serve you your own bottle of wine and while it may seem like a simple thing to borrow a glass and a bottle opener – restaurants will find a way to make up for the revenue they're missing out on.
From a restaurant's perspective, corkage fees may actually be not only a hidden advertisement gem, but a way to build a reputation of community that can really pay off. How? Corkage fees can increase traffic by embracing diners who love to share their own wines with their parties, but can also increase traffic for other guests on nights when corkage fees are not offered.
All for wine, and wine for all
According to Restaurant Business, in the Chicago establishments of Hogsalt Restaurant Group, guests can waive their corkage fees by sharing a glass with the next table, and sense of community is not a bad lens to view corkage fees.
Often, in towns or neighborhoods that have a lot of local establishments over larger chains, corkage fees will be waived or reduced on specific nights. Often, it depends on whether there is a liquor license in place or not. Here's the general equation:
Less booze = less fees. More booze = more fees.
If the restaurant has a bar, those can be some of the most expensive corkage fees. Take The French Laundry whose corkage fee of $150 is one of the highest around for both its locations in Napa Valley and New York (Per Se). The fee is an obvious strategy to discourage BYOW and with good reason. Some restaurants invest time, money, and expertise in their wine programs from careful curation to hiring expert sommeliers. High corkage fees in these places represent that investment. If your heart is set on bringing your own bottle to these tables, maybe that high corkage fee isn't such an outrageous number after all.
How Corkage Fees Grow Revenue
For a restaurant just starting out – or one without a beverage program in place – corkage fees can increase revenue while enticing the fine dining crowd that otherwise might turn away. Perhaps you are a remote establishment or a small Inn catering to elopements and special occasions – corkage fees can help elevate your environment without any effort on your part. Corkage fees drive more restaurant business.
How to decide what to charge
Corkage fees usually fall in the $10-$40 range, or can be free if the restaurant doesn't have a beer or wine license. Like with most things, location and exclusivity are big determining factors. If you're operating at The French Laundry level, or in an extremely remote destination, you can lean toward the higher end of the spectrum.
The thing to remember is that corkage fees are becoming more and more popular and in cities and bustling towns, competitive pricing is what will attract more patrons to your table.
Smart Advertising
The growing popularity of BYOW has created a demand culture that will seek out locations – making listing your business with popular apps an invaluable opportunity to increase revenue. Platforms like CorkageFee provide direct connection to customers looking for this specific service, and provide you access to market directly to those consumers.
Recap
Either the wine list is too expensive, there is no wine at all, or the occasion is very special; these are the main reasons a patron will want to bring their own bottle. 
If you have an expensive wine list – you'll want to consider a slightly higher corkage fee to offset the cost – but don't discount the potential advertising that corkage fee platforms can provide.
If you have no beverage program, corkage fees are the solution with the least amount of overhead, and you can keep them relatively low and still profit.
And for very special occasions, allowing your diners the option to bring in a sentimental bottle will only elevate their experience. It's a win, wine situation.
Corkage Fees Drive More Restaurant Business.
Getting Started
Most restaurants don't display their corkage fees on their websites, and if they do it's hidden in the fine print. Advertising with a corkage fee finder let's people looking for corkage fees get the information they need, without letting the cat out of the bag so you can maximize your revenue both from your normal offerings, but also with this growing community of BYOW enthusiasts.
Platforms like Corkage Fee will also allow users to pull up your wine list. If you have the vintage they're looking for, Corkage Fee will let them know – and maybe they'll opt for a bottle or a glass in-house.
It's funny how just a little bit of social technology can build community, advertise, and bring the wine community together.
For just $99 per year, you can drive more wine lovers to your restaurant by claiming and updating your profile on Corkage Fee. Sign up here. Welcome to the Corkage Fee network!